Avoid COVID and flu collision
September 29, 2020
---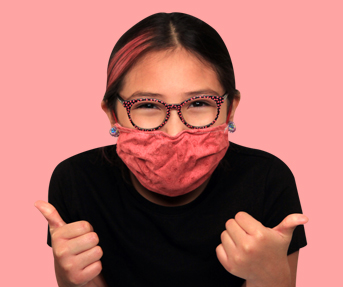 For many people, COVID-19 is foremost on our minds. But flu season is right on our doorstep.
While not as deadly or transmissible as COVID-19, influenza still sends at least 100,000 people to the hospital each year. Imagine outbreaks of COVID-19 and influenza competing for health care resources at the same time this fall and winter. This flu/COVID collision scenario is avoidable.
Fortunately for public health, all the hand washing, mask wearing and social distancing that people are practicing to prevent COVID-19 may help reduce flu infections, too. And boosting the flu vaccination rate would improve the situation much more.
Six months into the COVID-19 pandemic, new cases remain on the rise in many states. That's why MLHS Clinic Medical Director Dr. Cathy Donovan said that getting your flu vaccine helps you at least get that off the table this season."This year in particular, we want you to get a flu shot," said Donovan. "The combination of COVID and influenza will be at best very confusing, and at worse very deadly."
The health system will be not be doing the flu vaccines in clinic this year (though you can get the shot at a scheduled clinic appointment for another reason.) In Onamia, shots will be given at the MLHS Ambulance Garage. In Isle, they will be given in a canopied area on the clinic site. The new locations will help with clinic traffic and also construction workarounds.
MLHS Clinic Manager Stephanie Conzet advises patience, saying, "We'll be working as efficiently as we can. We're asking that patients call to schedule an appointment for the most efficient care. Walk-ins will need to wait."
A successful flu vaccination season will help reduce influenza-related deaths, and at the same time, it will assist in preserving the capacity and function of the health system during the confluence of influenza and COVID-19.