Laboratory
Please be advised: Any lab test now must be by appointment. Call 320-532-3154 to schedule. (For Direct Access tests, please stop in at the Admissions desk first.)
Easy access under one roof
The Mille Lacs Health System Laboratory is committed to providing the highest level of quality and service to our patients and customers.  We provide high complexity testing in many areas of laboratory science and utilize several reference labs for additional testing. The hospital lab is staffed 24 hours a day and there are satellite labs in the Onamia, Garrison, Hillman, and Milaca clinics for our patients' convenience.
What makes our lab special?
It's seamless healthcare for the patient. Your lab work is ordered by your provider, and you don't have to walk far or drive outside the building to get your lab work done.
We also provide drug screening collection services for local businesses. 
Lab Hours:
Mon-Fri: 9:00 a.m - 4:30 p.m.
Sat/Sun: Closed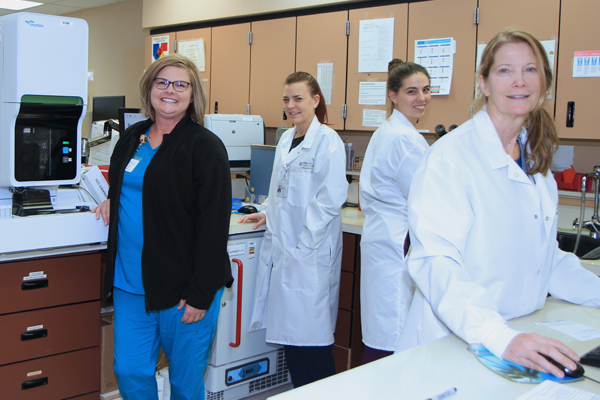 ---