COVID-19 Update 6/10
June 10, 2020
---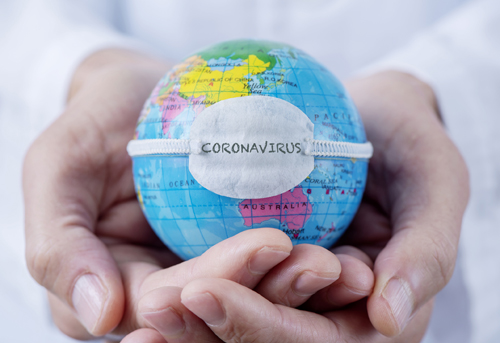 Predictive models regarding social distancing effects show that distancing and masking will slow the rate of growth of COVID-19 as well as decrease deaths. Currently, there are 24 cases in Mille Lacs County as of Sunday, June 7.
Mille Lacs Health System's Incident Command Team, organized to respond to Coronavirus, meets three times a week and goes over all details of policies and procedures. "We want to make sure we are pivoting with every change that arises and we follow Minnesota Department of Health and CDC guidelines," said MLHS COO and Incident Commander Kim Kucera. "As such, we are making sure that all our care and procedure areas are safe for patients, residents, and employees. We screen everyone who enters our building, no matter who they are, and are practicing extensive disinfecting and cleaning protocols to meet the challenge of COVID-19."
All employees, no matter where they work, wear masks and protective eyewear.
Surgery, Rehab, clinic, most visiting specialists, are seeing patients; and screening tests such as mammography are being done. All of these areas practice diligent safety protocols to protect patients. For example, the Rehab Department is following very strict scheduling guidelines and assigning specific groups of patients to specific therapists. The department carefully screens patients with a call the day prior to each scheduled appointment as well as upon the patient's arrival to their appointment time.   
As a reminder, all patients, visitors, and vendors will be required to wear masks when coming to the health facility and clinics. A clean mask will be loaned to patients upon arrival. No more than one person is allowed to accompany a patient at any appointment, this includes the waiting room as well. Some patients, after checking in, may have to wait in their cars if the waiting room is "full" due to distancing requirements in that area.
Lab draws (blood tests) are now required to be scheduled ahead of time.
MLHS is doing COVID testing, antibody testing, and rapid tests. Because the number of rapid tests is limited, they are being used for hospital patients, staff, and residents in Long Term Care and Lake Song Assisted Living. Patients who believe they have COVID symptoms should call the COVID Nurse Hotline before coming in: 320-532-2989.