COVID-19 Update 6/17
June 17, 2020
---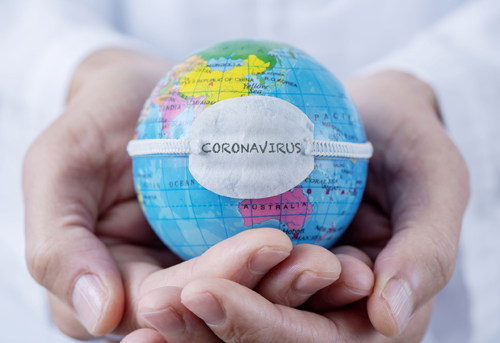 "No matter what you read, the data shows that masks and distancing will help slow the spread of COVID-19," said Dr. Tom Bracken, Mille Lacs Health System Infection Prevention Medical Director. "Restrictions weren't relaxed because this virus is all over and done with. Restrictions were loosened because the strictest restrictions cannot be tolerated long term.  As this worsens, we may need to partially restore some of these restrictions. This is not going away."
Minnesota businesses are starting to open, and Governor Walz has asked that businesses have a safe plan for reopening. If you are a community member, business or resort owner, in community leadership, have a church congregation, and want to get some tips and more information about how to safely protect your employees and patrons, consider signing up for the Virtual Town Hall MLHS will be sponsoring.
The Town Hall will be held via Webex on Thurs., June 18, at 7 p.m. You can register for the event by emailing marketing@mlhealth.org. You don't have to have the Webex app to join the call, you can also join via phone. When you register, more information will be sent. Questions ahead of time are encouraged. MLHS will have a recording of the event available on the Mille Lacs Health System website on the following Monday, for those who can't attend the live call.
Speakers on the call will be MLHS CEO Bill Nelson; COO Kim Kucera; Dr. Tom Bracken, Infection Prevention Medical Director; Vicki Engmark, Infection Preventionist; and Kim Nystedt,  Health and Safety Specialist. Other Incident Command members from MLHS Leadership will also be available on the call to answer questions. A Q&A will also be part of the call.
"We don't want to tell people how to run their businesses," said Kim Kucera. "We are here to help our community members deal with the confusion of COVID-19. We want businesses to be healthy financially, and are here to answer questions or be of assistance however we can."  
Mille Lacs Health System is continuing to test people for coronavirus. As of Friday, June 12, Mille Lacs County had twenty-six cases of COVID-19; 174 people have been tested at MLHS, with 3 people testing positive.
MLHS is doing COVID testing, antibody testing, and rapid tests. Because the number of rapid tests is limited, they are being used for hospital patients, staff, and residents in Long Term Care and Lake Song Assisted Living. Patients who believe they have COVID symptoms should call the COVID Nurse Hotline before coming in: 320-532-2989.