Long Term Care and flu shots
October 12, 2020
---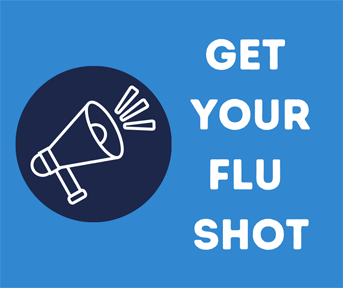 MLHS Long Term Care is happy to report that they have opened to controlled outside visits and controlled indoor visits when weather requires, under the recommended criteria and guidance from Minnesota Department of Health. Note that at any time this can change, because working to keep everyone safe and healthy during COVID means plans need to adapt and sometimes quickly.
Visitors must wear a mask (no exceptions) and be screened. Visitors will now enter the facility at door #5 to get screened, and to get to the outdoor visitation area. Visits will be conducted in the outside gazebo that was recently built just off the Family Room. When the weather doesn't permit that, these visits will take place in the Family Room. Door #5 is locked on the weekends, so please call 320-532-2729 before arriving so Activities staff can meet the visitor there to let them in.
"We continue to believe that a balance of precautions and safety measures can be used to help meet the need for social interaction with our residents and their friends and families," said Cindy Sutherland, Long Term Care Director of Nursing. "But know that criteria and protocol must be followed. If there is a breach in that, the resident is then placed in isolation for 14 days, according to state guidelines. No one wants that for their loved one, so visitors need to do their part to prevent that."
Flu shots are being given to staff and to the public to help avert a "collision" of both influenza and COVID-19 cases. 
"People are wondering, why get vaccinated if a mask will protect you?" said Vicki Engmark, MLHS Infection Preventionist. "The masks will offer protection by reducing the amount of virus we exhale and inhale. Masks will not offer protection from touching a contaminated person or surface, then touching our faces and introducing these viruses into our body."
Engmark went on to say that the flu vaccine offers (as would a COVID-19 vaccine, if it were available) the kind of additional protection a mask can't offer. "When there are two serious viruses circulating, we want to use as many protective interventions as we can."
MLHS urges people to take their "best shot" at making sure they're protected and get a flu vaccine at one of the MLHS flu shot drive-throughs or at another place that offers the shot, such as a pharmacy. You can call 320-532-3154 to schedule one at MLHS.