Longtime employee wins St. Francis Award
January 28, 2020
---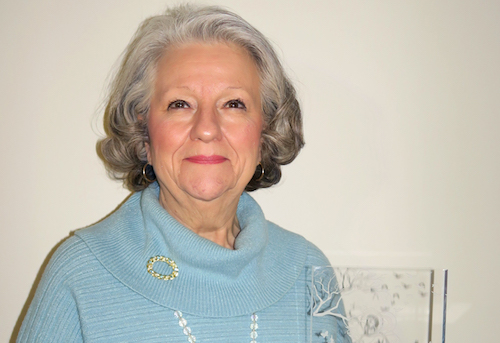 PRESS RELEASE- January 28, 2020
by Lori Stenvold, Mille Lacs Health System.
Each year at the annual Mille Lacs Health System holiday party one employee is awarded the St. Francis Award. This year 18 employees were nominated by their peers. The winner is chosen by a committee of past St. Francis winners. This year, Audrey Walberg, a long time Transcriptionist of MLHS for 16 years, was the winner.
Audrey's nomination came in with the mention that she is willing to help out wherever is needed, and has been on quite a few different committees over the years. Audrey is creative and helps with some of the décor for different holidays. There is always something festive outside the Health Information entryway. Audrey has a great sense of humor, and is always willing to join in to make someone's day a little better.
Audrey says, "My goal here at MLHS is not only to do my job, but spread cheer, happiness and positivity in the hopes that it will be contagious in this world where we have strife and turmoil at times. A big smile, a happy 'hello', a 'how can I help,' and/or a needed hug can go a long way. Pass it on!"
Mille Lacs Health System supports and encourages all employees to create a caring and compassionate healing environment for those served. The annual St. Francis Award was established in 1989 to identify fellow employees who are both role models and an inspiration to others.
Also at this year's holiday party, the Beth Cunz Scholarship was awarded. This annual $500 scholarship is awarded to one MLHS employee that is actively enrolled in a nursing program. This year's recipient is Rachel Tretter. Rachel is currently a Nursing Assistant in Long Term Care.