MLHS COVID-19 3/24/20
March 24, 2020
---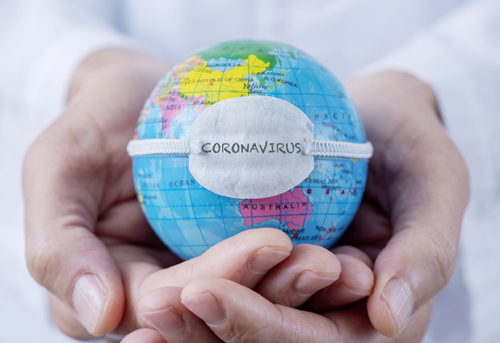 "We don't know how this will play out in our area," Dr. Tom Bracken, Infection Prevention Medical Director for Mille Lacs Health System said of the evolving COVID-19 situation and MLHS's response to it. "But we do know that we are planning to be prepared as much as is possible."
As of 3/20, there are no cases of COVID-19 in Mille Lacs County. There has been one death in the state.
Last week, Minnesota Governor Tim Walz sent out an emergency order directing delay of inpatient and outpatient elective surgery and procedural cases during the COVID-19 peacetime emergency. Mille Lacs Health System is complying with this order.
This delay will include non-emergent elective surgeries and radiologic procedures, including injections in radiology, colonoscopies, etc. The purpose of this is to conserve resources, especially the sterile "personal protective equipment" used for surgery but also for treating COVID-19 patients. The purpose also is to try to keep people at home rather than in the health systems.
MLHS will be contacting any patients scheduled for procedures that need to be cancelled.
At this time, MLHS will not be doing elective tests such as mammograms, ultrasounds, and MRIs unless for diagnostic purposes. Elective surgeries also are being postponed.
MLHS is currently evaluating clinic patient visits and telehealth visits will begin this week.  
Patients who are ill and feel they need to be seen can still be seen as before. If and when there are COVID-19 cases in our area, Federal and State guidelines are that most patients will not need to be seen but can recuperate at home.
As far as testing, MLHS is aligning with The CDC and Minnesota Department of Health guidelines for testing protocols. The only people being tested right now are those that meet the specific CDC testing criteria.
So what does someone do if they are sick and think they have coronavirus?
Do not call 911, unless there really is a medical emergency. But do call the MLHS Nurse Hotline, which is answered 24/7. If someone does not answer, leave a message and a nurse will get back to you within 24 hours. This line is in heavy use so be understanding. If you are not having medical complications, you'll be instructed to stay home.
 "This helps so much in lessening exposure not only to other patients, but to staff," said Bracken.
When you do come to the Onamia and Isle clinics, expect to be greeted by a staff member, who will ask you about why you're there, question you about symptoms, and then direct you to the most appropriate place for you at that time.
MLHS's incident management team meets twice daily, and on weekends, and is constantly monitoring information from the CDC and MDH. Kucera said, "We want to assure everyone that the safety of our staff, patients and residents is of utmost priority for us. We're consistently developing goals and objectives as we deal with this ever-changing event. I've seen remarkable focus and dedication with all of our employees here, who are diligent about protecting everyone. This is what we train for, this is what we do."
Patients are reminded that if they are ill with symptoms they are worried about and aren't in a medical emergency, they should not come into the clinics or hospital. Please call the MLHS COVID-19 Nurse Hotline instead. It is: 320-532-2989.