MLHS COVID-19 Aug 3 2020
August 3, 2020
---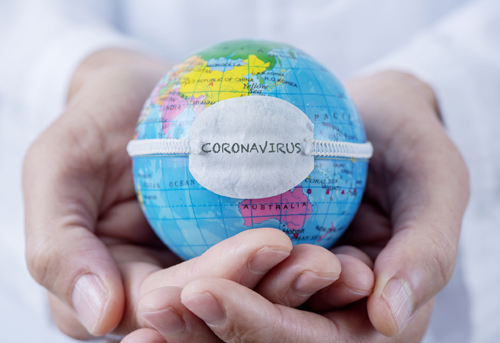 In response to Governor Walz's Emergency Executive Order July 24 - requiring that all Minnesotans must wear masks indoors and in indoor public settings - Mille Lacs Health System is reminding patients that the mandate includes hospitals and clinics. Patients entering the health system at any of its locations are required to wear a mask. Gaiters and other types of masks made out of non-cotton materials do not meet that requirement. Masks are provided for patients who don't have one on their person, however, if a patient – for any reason – cannot wear a mask, a plastic face shield will be given to that person. "We are in the business of healthcare," said MLHS COO and COVID team commander Kim Kucera, "and that means it's our job to keep everyone safe, including our staff and other patients. Masks or face shields are mandatory if you want to be seen by a medical provider, and we will be enforcing that at our Onamia campus and outlying clinics."
In other COVID-19 news, Minnesota's COVID Cares Support Service is a free telephone support service staffed by volunteer licensed mental health and substance use disorder personnel. The volunteers are available for 20-minute support calls to listen, share resources and tools, and talk with all Minnesotans experiencing stress. Call for free telephone support 833-437-3466, 9 a.m. to 9 p.m., 7 days a week. The service is a collaboration of volunteers from the Minnesota Psychiatric Society, the Minnesota Psychological Association, the Minnesota Black Psychologists and Mental Health Minnesota.
The Minnesota Department of Health on July 24 issued a health advisory on cases of severe lung injury associated with vaping. Patients who were looking for care with symptoms suspicious for severe COVID-19 infection, including cough and shortness of breath, underwent COVID-19 testing but the coronavirus infection was not present. Remember that vaping can contribute to or cause severe lung injury. The MDH states that people with a history of vaping who are experiencing pulmonary (lung) symptoms should seek clinical care. Those who vape should be honest with their medical providers about their use of vaping devices as well as the substances used in those devices.
Reminder that MLHS does COVID testing, but a call to the COVID Nurse Hotline is the first step. That number, answered 24/7, is 320-532-2989.