New PA at MLHS
July 22, 2020
---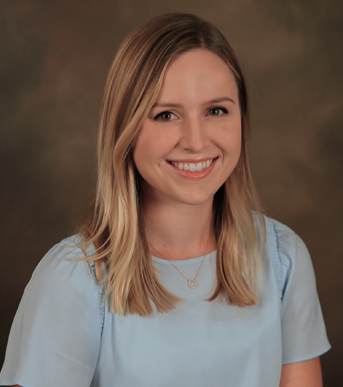 Kelsey Merck, Physician Assistant, has joined the Mille Lacs Health System team of medical providers.
Merck is a recent graduate from Augsburg University in Minneapolis, who did pre-PA shadowing at MLHS, then came back to do an emergency medicine rotation at the facility as a PA student.
"I enjoyed the rural medicine atmosphere," Merck said. "Clinicians were able to spend more time with patients and as a result we got to know them and their families extremely well. MLHS had a supportive atmosphere that fostered/understood the importance of my learning process. Now being able to start my career here at MLHS, it feels very full circle. I look forward to working in this large provider clinic and learning from my colleagues."
Kelsey Merck grew up in a northern Minnesota community, so feels right at home with the lakes and outdoor activities the Mille Lacs area has to offer.
The new PA was a phlebotomist when she started being interested in the type of lateral mobility being a Physician Assistant allowed – which offered a unique opportunity to learn and practice all forms of medicine.
Merck said that building rapport is very important to her, and that her favorite part of a patient visit is listening to their story. "I want to make sure I discuss all the options, facilitate the conversation, but ultimately give the patient the final say," she explained. "At the end of the day, I want each patient to feel confident and well educated with their medical decisions."
Kelsey's special interests include women's health, mental health and pediatrics/adolescent health. She will begin her practice at MLHS late July and will see patients on the Onamia campus.