Delta variant creates change
August 4, 2021
---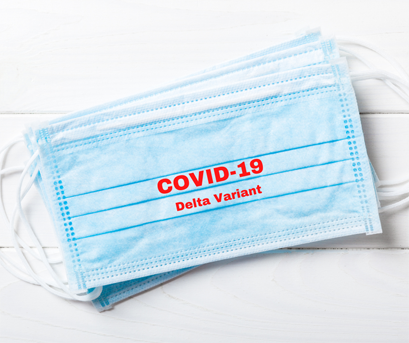 As the COVID-19 virus changes, so do the recommendations surrounding masking. The latest information from the Minnesota Department of Health addresses those changes, and new data regarding the COVID-19 Delta variant shows:
The Delta variant spreads about twice as easily from one person to another.
Fully vaccinated people may be able to pass the disease to others.
Fully vaccinated people are less likely to get infected and those that do tend to have a more mild illness.
The vaccine also greatly reduces the chance of hospitalization and death.
Now would be a good time to consider a vaccination if you have not had one. Minnesotans 12 years of age and older who receive their first dose between Friday, July 30 and Sunday, August 15, 2021, will be eligible for a $100 Visa gift card.
Beginning August 4, Minnesotans can verify their first dose and register for the incentive at https://mn.gov/covid19/100/index.jsp
Mask recommendations in public have changed. The MDH and CDC recommend that everyone, both fully vaccinated and unvaccinated, wear a mask in the following situations:
In public, indoor settings in areas with substantial or high transmission.
Where there is a high risk of COVID-19 spread or complications from COVID-19 infection, such as schools, health care settings, homeless shelters, and correctional facilities.
If you are immunocompromised or at an increased risk for severe disease from COVID-19, including older adults and those who have certain medical conditions.
If you live or frequently interact with someone who is immunocompromised, not fully vaccinated, or at an increased risk for severe disease from COVID-19.
In addition to the above recommendations for everyone, anyone who is not fully vaccinated, including children ages 2 and older, should continue to wear well-fitting facemasks in the following settings: Indoor public settings, around people from other households, and outdoors when social distancing cannot be maintained.
Fully vaccinated people may choose to wear a mask in any situation where it feels needed, regardless of whether others around them are masked.