Dermatologist to be on staff at MLHS
July 15, 2020
---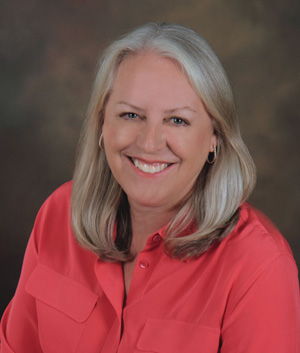 This summer, Dermatologist Dr. Julie Hodge M.D. will be joining the Mille Lacs Health System family of care.
The board-certified doctor has been in private practice since 1991. Her interest in dermatology was found at the intersection of humanism and science, where "good medicine is," according to the doctor. She said dermatology offers a chance to combine medicine, immunology, surgery and pathology, and she enjoys treating patients of all ages.
Dr. Hodge says one summer while her son was working in Minneapolis at Target, the family rented a cabin on a lake and "fell in love with lake life." When she returned to her practice in California, her husband started Googling "lake house in Minnesota" and found one on Mille Lacs. That was seven years ago, and the Hodges are still in love with lake life and enjoy the activities the area has to offer: two state parks, fishing, canoeing, bird watching, gardening, and cross-country skiing.
"I kept reading about MLHS in the Mille Lacs Messenger," said Dr. Hodge, "and I thought I might be of service in rural health. I have been impressed with the people and the facility."
The doctor graduated from Stanford University and received her medical degree and Masters in Public Health from Tulane University in New Orleans.
Dr. Julie Hodge will be seeing patients once a month on the Onamia campus and will also be available for TeleHealth appointments and to work in tandem with MLHS family providers who have a patient needing a dermatology consult.
"My core belief," Hodge said, "is that the doctor/patient relationship is the key to good medicine. It's integral to the healing process. There's nothing more rewarding than helping patients get better."