Ending with dignity - Wife recalls husband's last four years at MLHS Memory Care Unit
---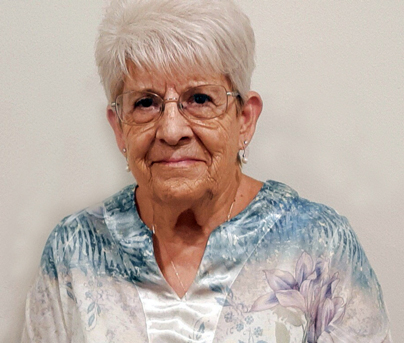 "Life was good for us," Carol Perrin, 79, of Mora, said about the relationship she had with her husband, Lynn. "We teased each other, and I had so much fun with my very good friend, my husband."
But when Lynn went into the hospital to have a tumor from melanoma removed, he had a great deal of difficulty coming out of anesthesia. She noticed, after that, he never really went back to his old self.
There were the repetitious questions, and the same things said over and over. At first, he noticed this himself. He would have a bout of this, but then all would go back to normal. For a while.
When he started to imagine things (like her car rolling down the hill), or believe she was someone else, Carol knew it wasn't just "old age." She says Dr. Virnig, at MLHS, spent time with her husband's case.  "I felt like he was just not going to give up on us, he was going to keep helping us till we found out exactly what was going on," Carol says.
It was hard for her to convince others that all of this was happening, though, because when he was okay, he was really okay. When events, some highly inappropriate, started happening on a continual basis, Lynn was admitted into MLHS's Senior Care Unit, for short term observation and testing. He was finally diagnosed with Lewy body dementia.
One Sunday, back at home, they were getting ready for church, and she gave Lynn his shirt to put on. "I went into another room and when I came out, he was gone," she remembers. "I got into the car and drove frantically all around, and finally found him, standing there trying to put that shirt on."
Carol says he made her promise she would never put him in a facility and forget about him.  That promise soon became hard to keep. Despite alarms on doors, he would escape into the night, sometimes into the woods. He would not bathe. Carol knew he had declined so much that he now had no idea any of the things he was doing were not right. The time came where she had to ask herself if she could take care of him alone at home. "I was exhausted, so much of the time I was in a state of panic, I was frustrated with the person I loved the most, and I didn't know what else to do," she says.
Lynn was admitted into the Memory Care Unit at Mille Lacs Health System Long Term Care (nursing home). It was not an easy transition for either of them, emotionally. He knew he was not at home, and she felt guilty that he wasn't. "I would sit and stare at him, and try to remember all our happy times," she says, "fishing in Canada, in that peaceful place, having shore lunches, talking when we felt like it but just as comfortable sharing the time together in silence."
Now the time together in silence felt foreign. Her very good friend seemed like an old photograph that was losing its color, and the days where he recognized her and brightened up when she came in to visit became fewer and fewer. Remembering her promise not to forget about him, every time she left, she'd say, "I'll be back, I'll see you tomorrow."
"It's a very hard thing to go through," Carol says, "but the thing that kept me going is that the staff there was unlike any other you can imagine. Whatever I had in my head as far as a nursing home went, they were above and beyond my expectations."
Carol says in the four years Lynn spent in the Memory Care Unit, she "never saw staff disgusted with any of the residents, they treated every single person like they were their own mother or father." She says she remembers sometimes she'd hear a resident say a random "I love you" to staff, and "they'd say it right back, as earnestly as a family member would."
Lynn lived an extra four years, Carol believes, because of that care. "They gave him dignity right to the end. I can't say enough good things about it. His bed was made every day, it was a clean, beautiful space that didn't smell, an unbelievably calm environment where you could witness caring moments all day long."
Lynn Perrin died May 1, 2021, at age 83. Carol says the feeling of love from staff stuck with her through her husband's death and burial. "I'll be forever grateful to every one of them," she says. "This is not your typical nursing home at all. It's really an extraordinary place. That's why I have to tell the story of his last four years. This is what I can do to remember him, how he lived those last years and who made it possible."