Healthy summer tips for parents
June 24, 2020
---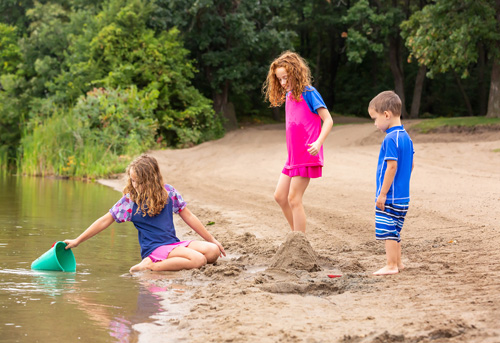 The Minnesota Department of Health (MDH) has put out some guidelines to help parents keep their children safe, especially during this "COVID" summer.
The MDH cautions parents to be careful where they are getting their information. Currently, there is no guarantee of immunity, or a "cure" (many false and misleading claims are being made on the Internet.)
Routine and socialization are important for children. Many childcare, youth programs, and physically distanced summer school programs are operating; those that are open are required to adhere to specific public health guidance to keep children and families safe. Families should be prepared for a screening process when dropping children off, and for children to not be allowed to participate if they arrive with symptoms, or develop them during the day. Certainly if anyone in your family has a risk factor, you may want to re-consider sending your child to activity programs.
The MDH recognizes, also, that some children are co-parented and travel between households. To limit transmission potential, families could consider washing clothes between households and cleaning any surfaces carried between households. Also again, it is important to talk to about and encourage them to practice handwashing, covering sneezes and coughs, etc. Families should consider having a plan for alternative care arrangements should a family member get sick and need to quarantine in one home or other plan.
Washing hands this summer, after playing and socializing, is probably the best concept parents can continually reinforce with children. Clean and disinfect high-touch surfaces in your house often. Physical distancing is also encouraged this summer, with the 6-foot rule. Also, though children can wear masks- especially while indoors- to eliminate exposure risk, teaching children not to touch eyes, nose and mouth is imperative.
Children can get COVID-19, but most children do not get very sick. Some (like many adults) may not even have symptoms (yet like the general population, can still be contagious.) However, if symptoms do occur, they are usually the same as what adults experience. Make sure you contact your healthcare provider if symptoms worsen. If your child has a rash, difficulty breathing, wheezing, is breathing very fast or seems to be very ill, make sure you call your local hospital or healthcare provider.