MLHS COVID-19 April 6 2020
April 6, 2020
---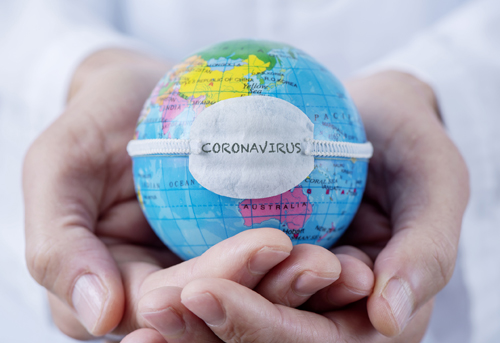 "We have to be deliberate in all our actions," Mille Lacs Health System Infection Prevention Medical Director Dr. Tom Bracken said at a recent Incident Command meeting at MLHS.  "It means really putting thought into everything we all do. That includes keeping a safe 6-foot distance from one another, washing hands as much as we can, and not touching our faces. Be gentle with each other. These are hard times."
Mille Lacs Health System is continuing its collaborative efforts to prepare its facility and staff for a COVID-19 outbreak in the Mille Lacs area.
So far, cases have been reported in counties that have a border with Mille Lacs: Crow Wing, Benton, Isanti, and Sherburne counties. None so far have been reported in Mille Lacs County as of Monday, April 6.
MLHS has tested 31 patients, with 23 results having come back negative (none are positive at this time). The Long Term Care facility (nursing home) has no COVID-19 cases.
The Incident Command Team, a group of key staff with specific job responsibilities regarding the emergency response, continues to meet daily. This team includes Command, Financial, Logistic, Planning, and Operations Chiefs who work together to plan all steps of the emergency response. "We want to assure everyone that the safety of our staff, patients, and residents is the highest priority for us," said Incident Commander Kim Kucera. "We are constantly monitoring information released by the Center for Disease Control (CDC) and Minnesota Department of Health (MDH) and other resources."
Last week, MLHS started screening all employees at all locations for fever and cough before they arrived at their workstations. Patients also are being screened at the door at all locations and if they are ill with COVID-19 symptoms, they are triaged in a separate area.
In an effort to keep nursing home residents (a vulnerable population with COVID-19) safe, a policy of "No visitors, no exceptions" is in place. Lake Song Assisted Living is also not accepting any visitors. All employees in the Long Term Care are required to wear masks at this time.
CEO Bill Nelson said that TeleHealth is essential to providing ongoing patient care at a time when many patients either should not or don't want to come in, but still have health needs. "I'm very proud that in just three days, we were able to have a fully functioning TeleHealth system in place and provide online patient education about it," he noted. MLHS Rehab is not utilizing TeleHealth yet, but there are plans to do this.
The facility continues to receive homemade masks from the community, and these will be given out starting 4/6 for source control with employees who do not have direct contact with patients who are sick. If the public is interested in assisting with this, masks should be made according to specifications, and come from non-smoking homes. If you wish to make and donate masks, please call Diane Seefeld at 320-532-2604.
Please do not come to the MLHS facilities looking for masks. They are in short supply all over the country and need to be reserved for ill patients and healthcare workers.
Dr. Bracken shared some tips from MLHS Psychologist Corey Pieper. "Grief is a temporary loss of our normal life," he said. "It seems everything has changed. But some things have not changed. Outside, things are the same. So go out and enjoy it when you can."