MLHS COVID-19 Update May 27 2020
May 27, 2020
---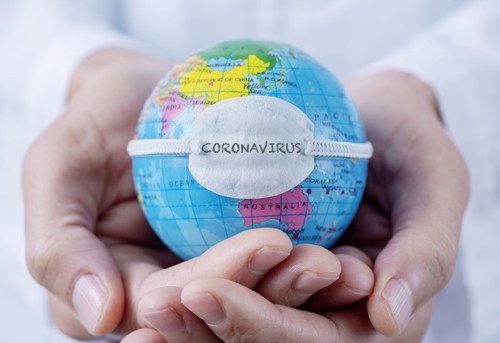 "As we learn more about this virus and its attack on organs in addition to the lungs, and the new cases affecting children, we must continue to take great care to protect our most vulnerable neighbors, including long-term care residents," said Dr. Rahul Koranne, President and CEO of the Minnesota Hospital Association (MHA). Koranne sends out daily updates to hospitals from the MHA involving all aspects of the COVID-19 situation. Koranne said the numbers of cases, ICU patients, and deaths are increasing. "Accordingly, we are asking Minnesotans to partner with us in preventing more cases and deaths. As the governor and state officials work to balance both health and our economy during this pandemic, health systems will continue to do their part – care for the patients and communities they serve, and partner closely with the state to prepare for hot spots and a surge." Koranne went on to strongly urge Minnesotans to continue to practice diligent physical distancing in public to reduce the spread of infection to vulnerable populations.
TeleHealth continues to be an option for medical needs, though in-person visits are up. "MLHS has always been a trusted place to receive medical attention and it still is. We are a safe place to come to for needed health services," said MLHS COO and Incident Commander Kim Kucera. "We know patients have ongoing health needs and we encourage them to connect with us, either in clinic or via TeleHealth. Especially emergency and urgent care – don't put those kinds of visits off."
MLHS Lab is now requiring patients to schedule their lab appointment before coming in to help staff prepare for procedures and also to operate safely during COVID-19. Patients should call the regular MLHS number to schedule their lab draws and appointments: 320-532-3154.
MLHS wants to remind patients that all patients and visitors will be required to wear a mask when coming to the health facility and clinics. A clean mask will be loaned to patients upon arrival. No more than one person is allowed to accompany a patient at any appointment, this includes the waiting room as well. Some patients, after checking in, may have to wait in their cars if the waiting room is "full" (with social distancing in mind).
MLHS is doing COVID testing, using specific criteria, and patients who believe they have COVID symptoms should call the COVID Nurse Hotline before coming in: 320-532-2989.