MLHS TeleHealth – a care option
April 15, 2020
---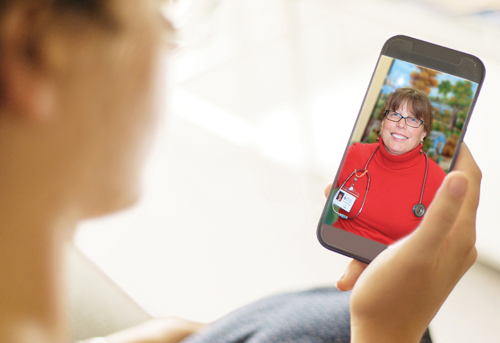 Mille Lacs Health System wants patients to know that caring for patients is still one of their primary services. It may look different in some cases, but care is still here when people want it. That commitment is not changing.

If patients want to be seen in person or speak with a provider, that is available. But TeleHealth services are also available and going strong. You can use a smartphone or computer to connect with your provider (directions are on our website.) To do this, just call the regular number 320-532-3154 to make an appointment, and the admissions partner will ask you some questions and get you scheduled, just as you would with a normal office visit. The health system will be calling you for that virtual visit, you don't have to do anything but make sure your phone is set up properly and wait for the scheduled call.
The patient portal on the MLHS website is not a place, however, to be doing routine communications for care. You can use the portal section if you've seen your doctor (or had a virtual visit) and need clarification on something or to communicate about that visit. For new issues, please call and schedule a TeleHealth visit.
Virtual Visits for patients' convenience is important during this time. Patients have the option to conduct their clinic appointment by regular phone, FaceTime on iPhone, or by WebEx on computer or Android phone. Patients can still come to the clinic if needed or want to. MLHS is here to help, no matter how patients want to connect with us!
Again, just call the normal scheduling number to get an appointment. If patients are concerned that they have COVID-19 symptoms, they can also call the MLHS COVID-19 Nurse Hotline at 320-532-2989.