New PA joins MLHS family practice
July 29, 2020
---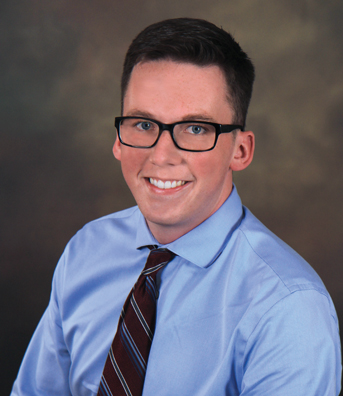 New Physician Assistant Josh Kruize joins the Mille Lacs Health System medical provider roster in August. 
Kruize's Grandfather was born in the Hillman area, married, and moved his family to a hobby farm outside of Aitkin. As a child, Josh spent a lot of time hunting in the area in the fall, and still visits the family cabin in Glen regularly.
He has spent a good deal of time in healthcare as well, pursuing a Certified Nursing Assistant course while still in high school.  During his college years, he continued working in a nursing home and assisted living facility, and after he got a degree in biology, decided to become a physician assistant.
"Ever since I decided to pursue that," Kruize said, "I knew a prominent issue I wanted to be a part of addressing was the provider shortage in rural communities. I decided to be committed about that."
Kruize said he is fascinated with chronic diseases, and did his master's capstone project on how diet affects the human body and can change the course in chronic diseases. He also is still interested in geriatrics, and being part of the family practice care at MLHS.
The new PA attended the University of Minnesota in the Twin Cities for his B.S. in Biology, and then obtained his Masters of Physician Assistant Studies from Des Moines University.
He says his goal is to provide excellent, comprehensive care to each patient, and "really listen to my patients so they can get the best quality of care."
Josh Kruize will be seeing patients beginning in August.