Preventing childhood obesity
April 29, 2021
---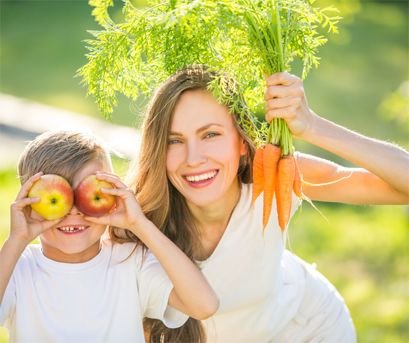 One increasingly important area of concern in family health care is childhood obesity. Obesity now affects one in five U.S. children and teenagers, according to the CDC.
It's important to understand the difference between "overweight" and "obese." You can go online to see how to calculate your child's body mass index (BMI).
Due to the pandemic, children have been home more, with access to more snacking, more screen time, less organized sports, and less time with friends. This can all easily add to more weight on the body.
Low self-esteem and bullying issues aren't the only potential consequences of kids being obese. An obese child may also be more likely to experience psychological issues, such as depression and anxiety.
When it comes to physical health, carrying extra weight puts strain on the body, making it more likely for obese children to develop high blood pressure, high cholesterol, asthma, sleep apnea, cancer, diabetes, and heart disease as they age.
Aside from the immediate health risks, children who are obese are more likely to become severely obese as adults. 
One of the best strategies to reduce childhood obesity is to improve the eating and exercise habits of your entire family.
Here are three simple steps you can take now to help kids achieve and maintain a healthy weight:
Make regular exercise a priority – a minimum of one hour of moderate to vigorous physical activity per day is recommended for school-aged children.
Limit screen time – most kids would rather play video games, watch YouTube videos, and chat with friends rather than participate in more active hobbies, but a balance must be practiced.
Offer healthy meals and snacks – substitute water for sugary beverages, cut back on processed foods, and focus on a balanced diet. Portion size is also an important item to consider.
Make sure your child gets a yearly medical provider visit, where you can discuss issues such as weight (and also other concerns you may have.)