Tobacco & Teens
August 31, 2020
---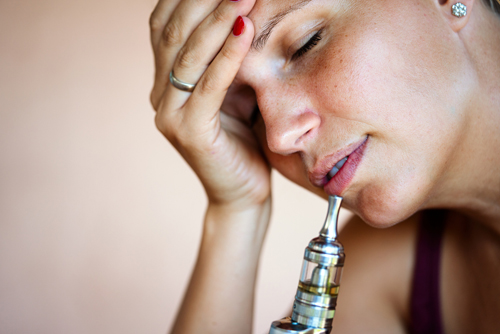 On August 1st, the Minnesota Tobacco 21 law went into effect, which is designed to improve the health of residents by reducing smoking and vaping. The new law brings the legal age to purchase commercial tobacco up to 21 years old. According to the Minnesota Department of Health (MDH) almost 95% of smokers started before they were 21 years old. A recent study found that Tobacco 21 would reduce smoking initiation by 25% among 15- to 17-year-olds and by 15% among 18- to 20-year-olds.
Tobacco doesn't just come in the form of a traditional cigarette. E-cigarettes (used for "vaping") have become very popular in recent years especially with the younger generation. "E-cigs" offer an assortment of flavors which is appealing to the youth and come in a variety of styles, making it easy to conceal. Styles range from cigarettes, pipes, USB flash drive, pens, etc. E-cigarettes can also be used to deliver dangerous drugs. According to the 2019 Minnesota Student Survey, 1 in 4 Minnesota 11th graders reported using an e-cigarette in the past 30 days, which is a 54% increase from 2016.
E-cigarettes entered the U.S. marketplace around 2007. Little was known about how they differed from a traditional cigarette as far as harmful effects on the body. In July 2020, the MDH released a health advisory regarding "severe lung injury" possibly being associated with vaping. Patients in their findings first presented with symptoms suspicious for severe COVID-19, but tested negative for possible infectious diseases. All were reported to be young e-cigarette users. Hospitalization and in some cases invasive ventilation were necessary.
The Minnesota Department of Health recently rolled out a new family of free programs to aid in quitting commercial tobacco. This program is called Quit Partner, which offers both coaching and quit medications. Quit Partner is for Minnesota residents who use any form of commercial tobacco, including cigarettes, e-cigarettes/vapes and chew. Support includes free personalized coaching, email and text support, educational materials, and quit medications (nicotine patches, gum or lozenges) delivered by mail. For more information on Quit Partner call 1-800-QUIT-NOW.
With an uptick in teen tobacco use, Minnesota recently rolled out their first quitting program just for teens, My Life, My Quit. To learn more, text "Start my quit" to 855-891-9989.