Vaccine Plan update
February 9, 2021
---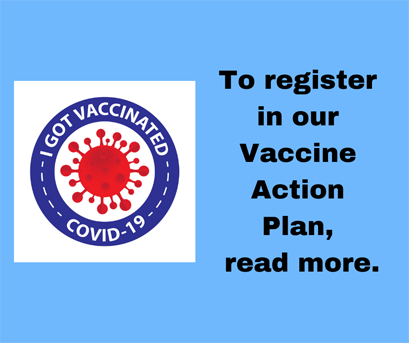 Are you interested in preparing for your vaccine doses through Mille Lacs Health System?
Go here www.surveymonkey.com/r/33J2YF3
In anticipation of a distribution change happening at the state level, MLHS would like to start collecting information from patients interested in receiving the vaccine in a scheduled clinic. By collecting this information, it will allow us to quickly and efficiently reach out to patients when we have vaccine available. Please go to the link above and add your name to the Vaccine Action Plan if you meet the requirements of group 1a. The group 1a vaccination group includes healthcare workers, daycare providers, teachers, and those 65 and older.
You will be notified via email when an upcoming scheduled-appointment clinic is available to you.
Right now our vaccine supply is limited, so we are not having open (drop in) clinics. However, when we get vaccine, our current Vaccine Action Plan is to have scheduled clinics, and you must have an appointment to get your shot at these scheduled clinics.
We currently do NOT have any vaccine available for open (drop-in) clinics. And we do not have a waiting list. Your best chance at receiving vaccine from us is to go to the link above and register.
When we do have vaccine, we will be contacting patients 65 years and older randomly who have seen us in the last 2 years to schedule an appointment at an off-site clinic. The frequency of these off-site clinics will be determined by how much vaccine gets allocated to our facility from the Dept. of Health.
Please do not call your provider about getting your vaccine, our operator, or scheduling line. We will call you. Leave these lines clear for patients who need our medical help.
Also know that Mille Lacs County is organizing a vaccine wait list for people who live in or work in the county. Visit www.millelacs.mn.gov to see how to fill out the survey to register.
We will update our message when our situation changes. You can get answers to other vaccination questions by visiting our website, which has information and a link to all current CDC documents.